Maren Morris Wedding Gown Voted One Of The Best Celebrity Wedding Dresses of 2018
As the year is coming to an end, we took a look back at all the show-stopping wedding dresses of the year from the royals to celebrities. One of them being on March 24th for the wedding of couple Maren Morris and Ryan Hurd who tied the knot in a stunning Nashville wedding.   
In a recent feature, Maren Morris' wedding gown was named One of the Most Breathtaking Wedding Dresses of 2018! 
Morris wanted to replicate her mothers vintage 1989 wedding gown with an updated modern flair. The singer called no other than the famous Nashville designer Cavanagh Baker to create the gown of her dreams.   
The designer took on the challenge with confidence and executed it flawlessly by pulling in extravagant white lace from Spain, and jewels handmade in India. 
The mini gown featured a twenty layered tulle, eye-catching detachable long train with floral embroidery down the side, including a mesmerizing diamond-encrusted strap at the top and at the waist. With the utmost attention to detail, between draping and fittings with the couture lace, it took a week to finish the lace bodice alone.  
We can definitely expect to see more of Cavanagh Baker's jaw-dropping wedding designs coming in the new year. 
-- 
To set up a private design consultation with Cavanagh for your big day please contact the Atelier or email info@cavanaghbaker.com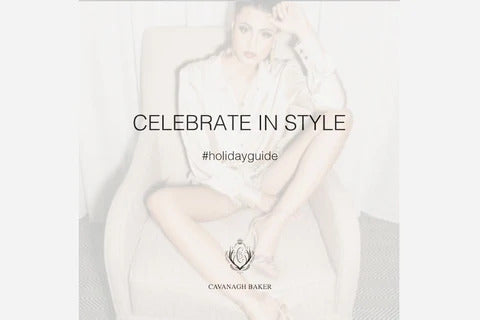 Blouses
   At this point in the year, you're preparing for the Holiday season, meaning you'll soon be digging through your closet for that perfect fashion statement piece.  We know you're...
Read more