Resort Done Right
Need a warm weather escape? Ditch the cold and start planning your next getaway. Here are some Resort wear style pieces that will have you slaying any occasion. 
DRESS UP 
I'm thinking about Saint Tropez! Grab that mimosa and enjoy the beautiful view in our Halter-style maxi dress. Featuring a gorgeous full-length silhouette that drapes effortlessly. Fashioned with four horizontal panels stitched together, in an impeccable jewel tone bird print. 
CHIC PAIRING 
The perfect silk blouse every woman should have in her closet. Made from filmy double silk chiffon and printed with a barely perceptible reptile pattern. Go from casual to chic, by pairing with any maxi skirt, red heels, sunglasses, and messy beach hair. 
COMFORT IN A BLOUSE
Travel in style, in a classic semi-sheer white blouse, pants, black Gucci belt, low ponytail, and aviator sunglasses. This lightweight silk chiffon blouse is breathable and comfortable, perfect for the woman on the go. 
 ONE PIECE LOVE 
Show some skin in a jumpsuit. This trendy piece can be styled with any pair of heels, hat, low or updo, and a clutch.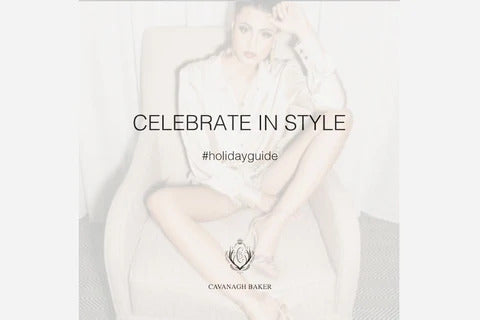 Blouses
   At this point in the year, you're preparing for the Holiday season, meaning you'll soon be digging through your closet for that perfect fashion statement piece.  We know you're...
Read more